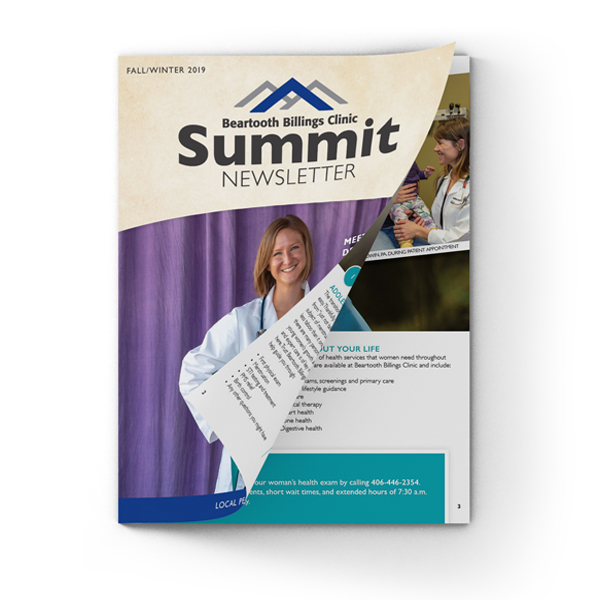 Take a look inside our Fall/Winter issue of Summit, our community newsletter.
In our newest issue, you'll read about the women's health team at Beartooth Billings Clinic, learn about tobacco use in our area (including information about e-cigarettes and vaping devices), and get tips for managing holiday stress. You'll also find a Q&A about Open Enrollment 2020, an introduction to our newest family medicine provider, and a spotlight on one of our Public Health nurses!
Download a printable PDF of the current issue!