In 2010, Beartooth Billings Clinic moved to its medical campus located at the north entrance to Red Lodge, at 2525 North Broadway. This facility brings together the traditional services of a Critical Access Hospital and a primary care practice.
The term "Critical Access Hospital" is a Medicare designation, meaning that Beartooth and other similarly designated hospitals operate under certain flexible Medicare rules designed to improve their financial performance.
We face an exciting future as we grow and benefit from changes and improvements. In spite of our growth and expansion, Beartooth remains much the same as we've always been: an independent community hospital that receives no tax revenue, committed to serving our local communities.
---
Facility Pictures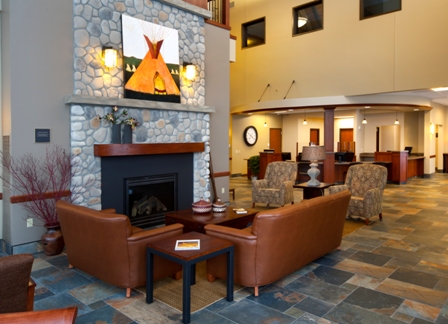 ---
Beartooth Billings 1st Floor Departments Facility Map
Beartooth Billings 2nd Floor Departments Facility Map
Beartooth Billings Site Plan and Parking Facility Map