Inpatient Acute (Hospital) Care
What is Acute Care at Beartooth Billings Clinic?
The patient receives active, short-term treatment for a severe injury or episode of illness, an urgent medical condition, or during recovery from surgery. Acute care services at Beartooth boast an excellent nurse-to-patient ratio, creating a favorable setting for recovery and strong caregiver relationships. A range of essential services are made available to acute care patients including radiology/diagnostics, laboratory, frequent provider visits, and more. Any patient who requires transfer to a larger medical center – such as those in Billings – can be easily transferred via ground ambulance or helicopter.
For information on Acute Care, Transitional Swing Bed Care or Post-Acute Care, please call 406.446.2345.
---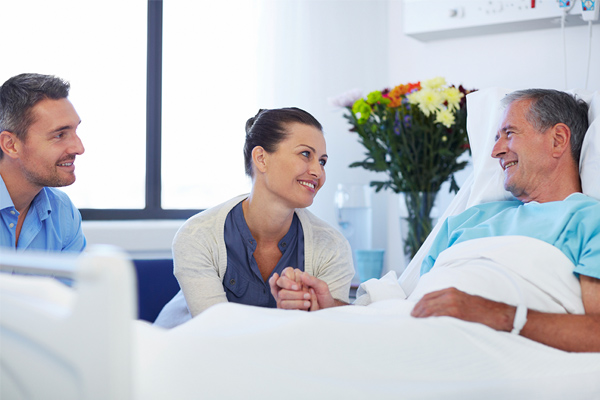 Transitional Care
Patients often need additional care and time to recuperate after illness, surgery or other health conditions. Beartooth Billings Clinic nursing and rehabilitative teams provide a holistic approach. We focus on increasing the individual's functional ability to help them return to home. Staying at Beartooth during this important recovery time frame means:
Being close to home, family, and friends
A full complement of local primary care physicians, mid-level providers and visiting specialists
Outstanding nurse-to-patient ratio for highly personalized care
Spacious, family-centered private rooms with current technology
Rehabilitation – a full range of in-house services, including:
-Physical Therapy (PT)
-Occupational Therapy (OT)
-Speech Therapy (ST)
-Cardiac Rehab Therapy (CR)
Personal touch, which is the keynote of care at Beartooth Billings Clinic
A Patient Care Navigator is on staff to help with your discharge planning and needs
---
The Swing Bed & Post-Acute Care Advantages
Here are some of the health issues and areas of treatment where Swing Bed and Post-Acute Care can be of significant help:
Post-Surgical Rehabilitation
Post-Stroke Rehabilitation
Cardiac Care, including Post-Heart Attack and Heart Failure Rehabilitation
Post Respiratory Illness Recovery (e.g., Pneumonia, COPD)
Post-Hip & Knee Replacement Rehabilitation
Complex Wound Care Management
Diabetes Management and Education
Pain Management and Education
Re-stabilization of Chronic Medical Conditions like Renal Failure, Debilitating Arthritis or Other Chronic Orthopedic and Medical Conditions
IV Medication Administration