Kane Staff Scholarship Winners Announced
Kane Staff Scholarship Winners Announced
Beartooth Billings Clinic Foundation announced the 2023 Dr. James and Juanita Kane Scholarship winners to Beartooth Billings Clinic staff members at their recent board meeting.
The scholarship, presented annually by the Beartooth Billings Clinic Foundation, is made possible by the Kane family and other generous donors as a legacy to Dr. Kane, a general practice physician who served the Carbon County area faithfully for over 50 years. Created in 2008, the scholarship fund assists with continuing education expenses of qualifying staff members who seek to improve and apply their skills in Carbon County.
2023 Dr. James and Juanita Kane Scholarship staff recipients are Maree Baldwin, HIM Specialist II; Erika Cox, Patient Access Specialist; Ali Fischer, CNA; and Sandy Moe, Registered Dietitian. Each was awarded $2000.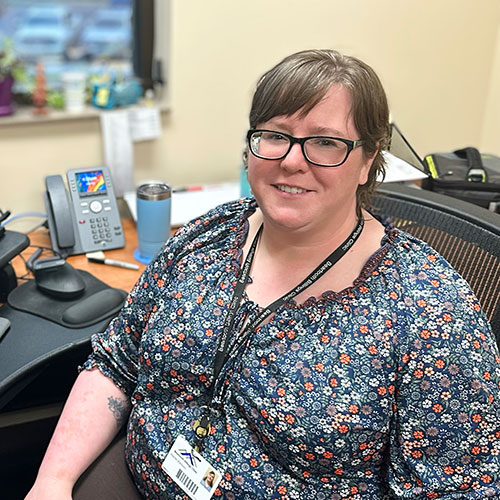 Beartooth Billings Clinic Foundation is honored to continue Dr. & Mrs. Kane's legacy of supporting higher education in rural healthcare. Investing in our staff and their dedication to personal growth in the realm of rural healthcare is one of the most meaningful ways to show our appreciation for their perseverance.
Since its inception, the Kane Scholarship has awarded over $113,000 to Carbon County, Montana students.