Mitzi Vorachek 2022 Karas Service Award
Mitzi Vorachek 2022 Karas Service Award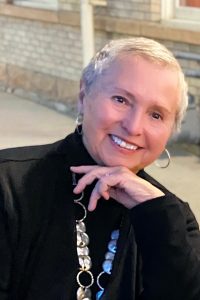 On October 25, 2022, Beartooth Billings Clinic lost a fierce advocate and supporter in the passing of Mitzi Vorachek. Mitzi loved Beartooth, the staff, the patients, the building, all of it. When she talked about Beartooth, you could hear the pride in her voice.
She served as a governing board member from 2014 to present, sitting on every committee at one time or another, and guided our work as the Chair for three years. She served that extra year as Chair to help lead during the Covid response, to provide continuity and much needed support in a difficult time. In her leadership she was thoughtful and moved with purpose. She never shied away from voicing her opinion and always encouraged others to speak up as well, fully understanding the importance of teamwork in problem solving. She was always thinking of others and finding ways to honor and celebrate the excel- lent Beartooth team. During Covid she organized several staff thank you care packages and food deliveries. She also coordinated with Red Lodge Fire and Rescue and local
law enforcement to stage an appreciation parade with vehicles arriving at the Clinic with sirens and horns blaring. Mitzi gave generously; attended fundraisers, donated to the Foundation, and was always advocating for others to do the same. She listened, she led, she loved, and she laughed. She was truly a champion for all and the legacy she leaves will endure the test of time. The Karas Service Award is the perfect way to honor Mitzi and her inspiring passion and love for her beloved Beartooth.
~Kelly Heaton & Sarah Ewald, Governing Board Members