Nurse Mary Orler Awarded with Spirit of Montana Commendation
Nurse Mary Orler Awarded with Spirit of Montana Commendation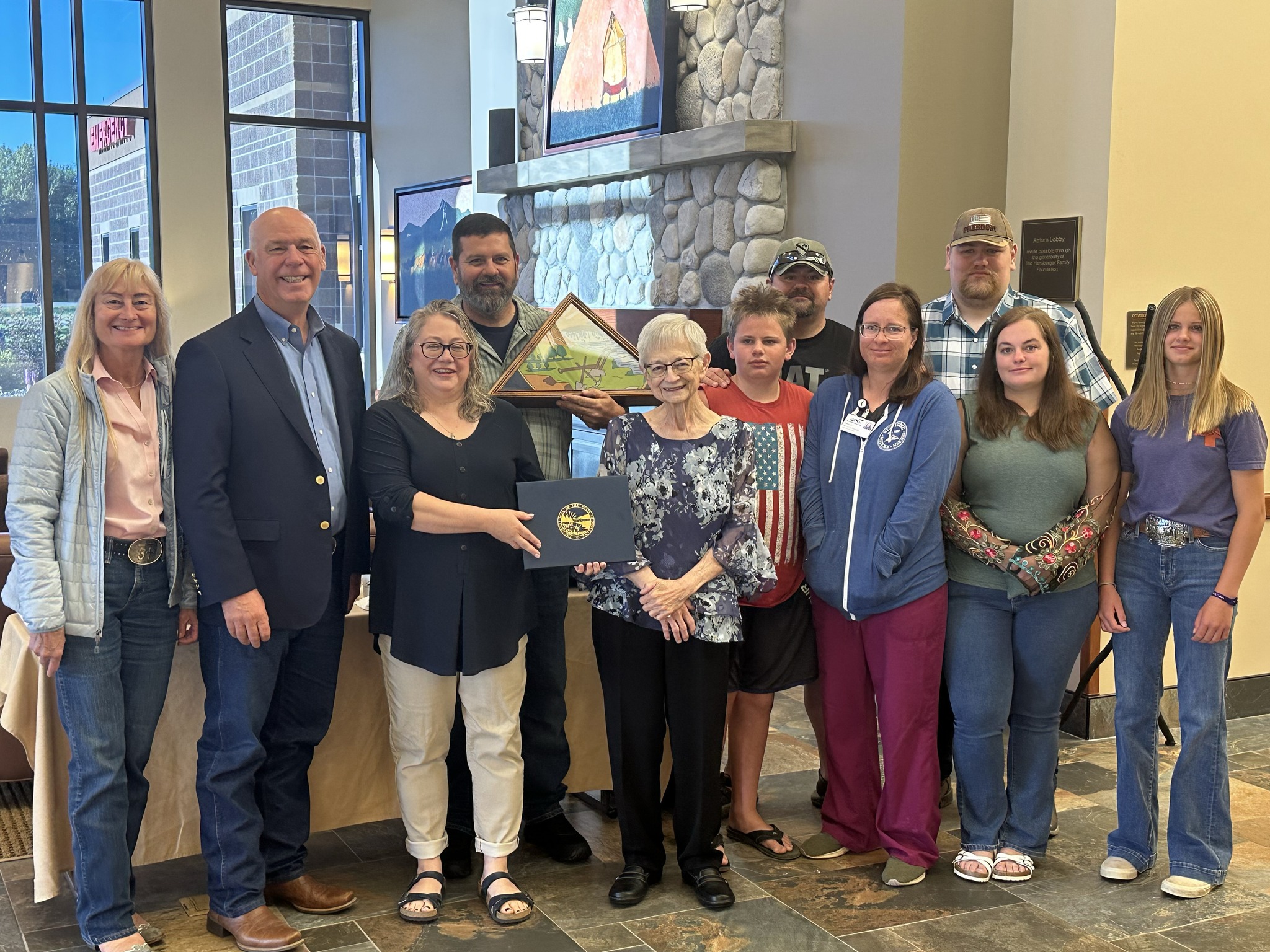 CONGRATS Bob and Beartooth's beloved Mary .. well-deserved recognitions:
Colonel Bob Larson, retired, a major figure in Operation Second Chance, an organization designed to honor and help heal our wounded veterans, was awarded a Montana Governor's Veteran Commendation award by Governor Greg Gianforte who traveled to Red Lodge to make the presentation."It's my honor to recognize you with the 2022 Montana Governor's Veteran Commendation," said Gianforte. The ceremony was held in a packed room at Beartooth Elks Lodge #534 on Friday,Aug.11.
Earlier in the day Mary Orler was greeted by Governor Greg Gianforte and First Lady Susan Gianforte who awarded her with the Spirit of Montana Commendation and a flag that flew over the state capital in her honor.This award recognizes Montanans for their accomplishments,dedication,and service to our communities.Orler has dedicated 50 years of nursing service to the communities and over 46 years to Beartooth Billings Clinic,Red Lodge.